Christina English specializes in validating and analyzing data to help NT Lakis clients understand and mitigate their affirmative action and systemic discrimination risks, and demonstrate their compliance with the requirements enforced by the Department of Labor's Office of Federal Contract Compliance Programs (OFCCP).
An experienced programmer in statistical software packages such as SAS and Stata, Christina works closely with the firm's attorneys and consultants to rigorously analyze client data on representation, compensation, and career progression by race, gender, age, disability status, and other demographic characteristics. She also helps clients ensure that all data submitted to OFCCP for analysis are accurate and complete.
Christina provides a broad array of data-related services to NT Lakis clients, including:
Conducting rigorous self-critical analyses of compensation data to identify and mitigate systemic discrimination risk

Analyzing job seeker and applicant flow data to detect statistically significant disparities in selection rates

Preparing reports for submission to OFCCP
In addition to her law firm role, Christina also serves as a Staff Economist for the Center for Workplace Compliance (CWC), where she researches, analyzes, and writes about labor market issues affecting employer compliance and diversity programs. Christina is also a Manager of Analytics with the firm's affiliated consulting group, Employment Advisory Services, Inc.
Christina English is not a lawyer and does not provide legal services.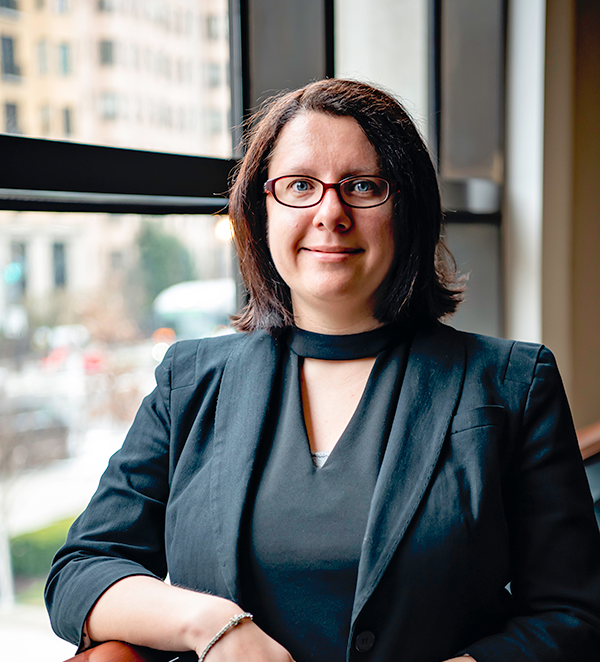 Senior Manager, Analytics Group
M.S., Johns Hopkins University
B.A., Economics, University of Chicago
SAS Certified Base Programmer