D'Ontae Sylvertooth provides counsel and advice to employers on a range of employment matters, including in the areas of Title VII, ADA, ADEA, EPA, and GINA compliance. Having previously served as both an investigator and trial attorney with the Equal Employment Opportunity Commission (EEOC), he has extensive experience in investigating and resolving workplace discrimination charges. D'Ontae provides a broad array of workplace legal and compliance-related services to NT Lakis clients, including:
Conducting effective investigations of alleged unlawful harassment, discrimination, and retaliation
Advising employers on defending charges of discrimination before the EEOC and state and local fair employment practices agencies (FEPA)
Researching and drafting memoranda analyzing significant employment-related developments within the judicial, executive, and legislative branches
Conducting statistical disparity analyses for reductions in force, compensation, and other employment-related decisions and data
In addition to his law firm role, D'Ontae also serves as Counsel to the Center for Workplace Compliance (CWC), where he helps CWC members understand their federal and state employment-related compliance requirements. D'Ontae is also a Consultant with the firm's affiliated consulting group, Employment Advisory Services, Inc.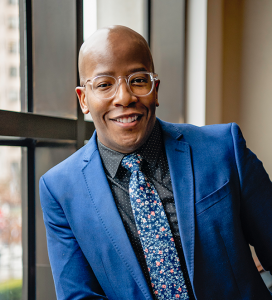 J.D., cum laude, University of New Mexico School of Law
Master of Public Administration, magna cum laude, Old Dominion University
B.S., summa cum laude, Old Dominion University
District of Columbia
New Mexico
U.S. Courts of Appeals for the Fourth and Tenth Circuits
U.S. District Courts for the Eastern District of Virginia and District of New Mexico